World's biggest free geocaching network
Geopaths - matching lots of geocaches
Full statistics, GPX's, all for free!
Mail notifications about new caches and logs
100% geocaching posibilities for free
A WebCam at Towson University - OU04D5
Placed for NativTxn's Hiders and Seekers UNLIMITED contest. My first attempt at a WebCam cache.

N 39° 23.640' W 76° 36.485'
N 39° 23' 38.40'' W 76° 36' 29.10''
N 39.39400° W 76.60808°

Wysokość: m n.p.m.

Województwo:
USA > Maryland

Typ skrzynki:
Webcam

Wielkość:
Bez pojemnika

Status:
Gotowa do szukania

Data ukrycia: 2012-07-08

Data utworzenia: 2012-07-08

Data opublikowania: 2012-07-08

Ostatnio zmodyfikowano: 2019-01-12

4x znaleziona

0x nieznaleziona

2 komentarze

0
obserwatorów

515 odwiedzających

4 x oceniona

Oceniona jako:
znakomita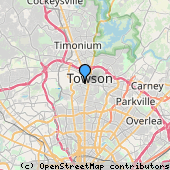 Atrybuty skrzynki




Opis
EN
Please visit during daylight hours so the image will be clearly visible. Also, please face the camera. This cache may require a team effort! What you will need:

A friend at his/her computer with an internet connection or web enabled smart phone.

A mobile phone to talk to your friend if necessary.
How to find this webcam cache: The camera moved since publication. It is now on the other side of the court, but the coordinates will get you there.
Go to the coordinates of this cache. Look to the SE side of the court and point towards the Tiger.

Call your friend (if necessary) and have them go to this site; http://webcam.towson.edu:443/popup.html

 

Let them guide you on where to stand for the best picture (the closer to the camera, the better).

Smile for the camera and wait for an update and be sure to include your GPSr. (This webcam seems to update continuously)

 

When your friend sees a good shot of you, have them right click on the webcam picture and save the image.

Only photos taken after this cache was published are allowed.
Log your find and
 attach the image that your friend (or you) saved.
I do not own or control this webcam and

do not get any warning when this camera is down for maintenance and/or repair. If the webcam is not working, a photo taken of you at the cache site is acceptable. Be sure to state that the webcam was offline during your visit. Be sure that both you, the Tiger, and your GPSr are seen in the picture.

Although I tagged this as an OCNA only cache, there is however a GC.com WebCam cache here as well, which I do not own (current owner travelon62). I used it as the basis for this cache.
Wpisy do logu:

4x

0x

2x

7x