World's biggest free geocaching network
Geopaths - matching lots of geocaches
Full statistics, GPX's, all for free!
Mail notifications about new caches and logs
100% geocaching posibilities for free
El Lobo - (GCGC) - OU059A
Moving BIT Cache

N 35° 19.200' W 80° 54.688'
N 35° 19' 12.00'' W 80° 54' 41.28''
N 35.32000° W 80.91147°

Altitude: m. ASL.

Region:
United States > North Carolina

Cache type:
Podcast cache

Size:
Small

Status:
Ready for Search

Time required: 0:15 h

Distance to travel: n/a

Date hidden: 2012-09-14

Date created: 2012-09-15

Date published: 2012-09-15

Last modification: 2016-06-15

4x Found

0x Not found

1 notes

4
watchers

84 visitors

3 x rated

Rated as:
Excellent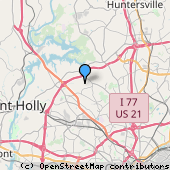 Cache attributes




Description
EN
El Lobo is a moving bit cache who roams the wooded ridgelines stalking its prey.  He has no room for swag or trackables but contains just the password needed to log the cache. No pen needed. The Lobo is a loner and steers clear of civilization.
When you find El Lobo, please log a find indicating you have picked him up.  You may move him anywhere within the greater Charlotte area (Mecklenburg County and its surrounding counties) but please place him in wooded areas. He is weary of people. Once you have placed him, please log a MOVE stating you have done so and list the coordinates for where you have placed him.  Please do not place the Lobo in an urban area nor should you bury him or cover him in pine needles as a courtesy to your fellow caches.
---
 PLEASE REHIDE THE CACHE WITHIN

48

HOURS OF PICKING UP IF MOVING 
---
This cache was created by a member of the
Greater Charlotte Geocaching Club

Additional hints
Fznyy fvmrq pnpur pbagnvare. Urnq Gnyy
Small sized cache container. Head Tall
A|B|C|D|E|F|G|H|I|J|K|L|M
N|O|P|Q|R|S|T|U|V|W|X|Y|Z
Decode
Log entries:

4x

0x

1x