World's biggest free geocaching network
Geopaths - matching lots of geocaches
Full statistics, GPX's, all for free!
Mail notifications about new caches and logs
100% geocaching posibilities for free
HOMELAND: Brodey House - OU05CF
The Brodey Home

N 35° 08.082' W 80° 49.569'
N 35° 08' 4.92'' W 80° 49' 34.14''
N 35.13470° W 80.82615°

Altitudine: m

Zonă:
Statele Unite ale Americii > North Carolina

Tip geocutie:
Virtuală

Mărime:
Fără cutie

Stare:
Ready for Search

Data ascunderii: 2013-01-04

Data creării: 2013-01-04

Date published: 2013-01-04

Ultima modificare: 2013-01-31

10x găsit

0x negăsită

0 Comentarii

0
utilizatori care urmăresc această geocutie

340 vizitatori

6 x votat

Apreciată ca:
excelentă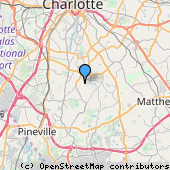 Atribute


Descriere
EN
Homeland: Brodey House
This is a location for the television series Homeland shot here in Charlotte.
To claim this find, take a photo of the home and post it with your log.
This is a neighborhood with real residents so be respectful. You do not need to be in the photo and you may remain in your vehicle. Only real photos, please no screenshots.
Lets see this home through the seasons
Însemnări în jurnal:

10x

0x

0x

9x