World's biggest free geocaching network
Geopaths - matching lots of geocaches
Full statistics, GPX's, all for free!
Mail notifications about new caches and logs
100% geocaching posibilities for free
Mint Hill Doctor Museum Guest Book - OU0714
Guest Book Cache

N 35° 10.713' W 80° 39.152'
N 35° 10' 42.78'' W 80° 39' 9.12''
N 35.17855° W 80.65253°

Höhe: m ü. NHN

Region:
Vereinigte Staaten > North Carolina

Cacheart:
No translation available (id: )

Größe:
Kein Behälter

Status:
Kann gesucht werden

Versteckt am: 2014-05-07

Erstellt am: 2014-05-19

Veröffentlicht am: 2014-05-19

Zuletzt geändert am: 2015-08-03

3x gefunden

0x nicht gefunden

0 Bemerkungen

1
Beobachter

148 Aufrufe

0 x bewertet

Bewertet als:
n/a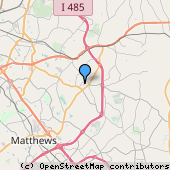 Cacheattribute




Beschreibung
EN
The hours of this cache is Tuesday-Saturday from 10am - 2pm.  You will really enjoy your visit to this small very interesting historical place.
Mint Hill had one of the first gold finds in the United States back in the 1800's.
This guest book is in the Mint Hill Country Doctor Museum Building not at the front office.
Logeinträge:

3x

0x

0x

2x