World's biggest free geocaching network
Geopaths - matching lots of geocaches
Full statistics, GPX's, all for free!
Mail notifications about new caches and logs
100% geocaching posibilities for free
KP Park - OU0719
Pocket Park dedicated to Kay Plyler

N 35° 07.021' W 80° 43.088'
N 35° 07' 1.26'' W 80° 43' 5.28''
N 35.11702° W 80.71813°

Altitude: m. ASL.

Region:
United States > North Carolina

Cache type:
Virtual

Size:
No container

Status:
Ready for Search

Time required: 0:02 h

Distance to travel: n/a

Date hidden: 2014-05-10

Date created: 2014-05-08

Date published: 2014-05-10

Last modification: 2014-05-10

10x Found

0x Not found

1 notes

0
watchers

25 visitors

6 x rated

Rated as:
Excellent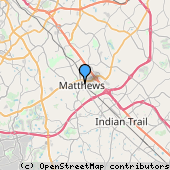 Cache attributes




Description
EN
This little pocket park was constructed in memory of Kay Plyler, the assistant town manager for Matthews, who was killed in a tragic accident when an elder tree fell on her SUV in Charlotte in 2008.  Her obituary read,
~~~
Sharon " Kay " Thompson Plyler Mrs. Plyler, of Matthews, sadly passed away March 8, 2008. She was born in Stuart, FL on August 22, 'somewhere in time', the daughter of Joyce Thompson of Huntersville. Kay was the beautiful wife of Minor Plyler, a Detective for the Stallings Police Department, whom she love deeply! - and the loving mother of Hunter Yeaton and Taylor Plyler-Yeaton. She was the daughter-in-law of Janice and Evan Plyler; and sister of Charles and David Thompson. A graduate of Furman University, Kay was an equine enthusiast and winner of many Hunter Jumper events in her own right. She was the driving force behind her daughter's equestrian accomplishments and her son's competitive fencing achievements. She was a dedicated mother to her children; they were her first and foremost priority. She was the Assistant Town Manager for the City of Matthews for 13 years, and she gave her heart and soul to this position. Mother, daughter, financier, Assistant Town Manager, horse mom, groom, beautiful wife, trainer, taxi driver, tutor, platinum friend, counselor, and advisor were just a few of her titles. She loved animals and had incredible compassion for all of God's creatures. Her legacy will live on in the accomplishments of the two people she loved most in this world, her children, Hunter and Taylor. A smile that would light up a galaxy, Kay will be deeply missed by all of us. May she ride for eternity on her beloved horse, RC.
To claim credit for this virtual cache, please post a picture of yourself with the horse sculpture located here dedicated to Kay.

Log entries:

10x

0x

1x

9x