World's biggest free geocaching network
Geopaths - matching lots of geocaches
Full statistics, GPX's, all for free!
Mail notifications about new caches and logs
100% geocaching posibilities for free
Geo6 - OU0793
Part of a geocache hike around Lake Knapp

N 38° 56.980' W 76° 14.002'
N 38° 56' 58.80'' W 76° 14' 0.12''
N 38.94967° W 76.23337°

Altitude: m. ASL.

Region:
United States > Maryland

Cache type:
Traditional

Size:
Regular

Status:
Ready for Search

Date hidden: 2014-10-27

Date created: 2014-10-27

Date published: 2014-10-27

Last modification: 2015-01-28

2x Found

0x Not found

0 notes

0
watchers

6 visitors

2 x rated

Rated as:
n/a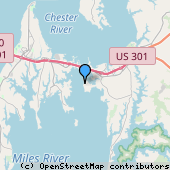 Cache attributes





Description
EN
This is cache 6 in a 6 part hike around Lake Knapp at the Chesapeake Bay Environmental Center.  There are opencaching containers with collectibles and face paint at each location.  Face paint is to be used by guided school programs ONLY.  Visitors to CBEC may find the cache and exchange a collectible, but please leave the face paint for the school kids. 
CBEC is a private, non-profit, open to the public.  Visitors please check in at the Visitor Center, 9am-5pm, 7 days a week.  Admission cost is $5/adults, $4/seniors, and $2/youth.  No pets allowed, except for dogs with a paid membership ($20/year).  Please obey all posted signs and stay on trail as much as possible.  More information at: www.bayrestoration.org.
Log entries:

2x

0x

0x