World's biggest free geocaching network
Geopaths - matching lots of geocaches
Full statistics, GPX's, all for free!
Mail notifications about new caches and logs
100% geocaching posibilities for free



Calvert County Meet n Greet - OU0A15
Come celebrate International Geocaching Day with us!

The list of participants

N 38° 33.133' W 76° 35.593'
N 38° 33' 7.98'' W 76° 35' 35.58''
N 38.55222° W 76.59322°

Altitude: m. ASL.

Region:
United States > Maryland

Cache type:
Event

Size:
No container

Status:
Archived

Event date:
2016-08-20

Date created: 2016-07-14

Date published: 2016-07-15

Last modification: 2016-07-15
3 Attended

2 Will attend

2 notes

0
watchers

253 visitors

1 x rated

Rated as:
n/a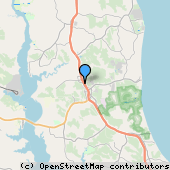 Cache attributes





Description
EN
Date: August 20, 2016
Time: 1-3 pm
Where: Applebee's
555 Solomons Island Rd N
Prince Frederick, MD 20678
Who: Everyone
There will be trackables to discover & move as well as to trade. Feel to bring yours. Please let us know how many people you are bringing so we can give the restaurant an accurate head count.
Log entries:
3

2

2x

1x