World's biggest free geocaching network
Geopaths - matching lots of geocaches
Full statistics, GPX's, all for free!
Mail notifications about new caches and logs
100% geocaching posibilities for free
Snake Rd. Trailhead - OU0A28
Only the first one is easy to get to

N 43° 19.046' W 79° 53.538'
N 43° 19' 2.76'' W 79° 53' 32.28''
N 43.31743° W 79.89230°

Altitude: m. ASL.

Region:
Canada > ?

Cache type:
Traditional

Size:
Micro

Status:
Ready for Search

Date hidden: 2016-09-05

Date created: 2016-09-05

Date published: 2016-09-05

Last modification: 2016-09-09

0x Found

0x Not found

0 notes

1
watchers

47 visitors

0 x rated

Rated as:
n/a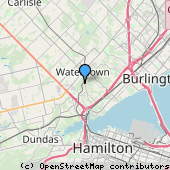 Cache attributes







Description
EN
This micro cache is hidden at the Snake Road access to the Bruce Trail, if travelling east towards Waterdown Road. Yes, this is an easy cache to start things off. This stretch of the Bruce Trail is one of the best and maybe most challenging sections in Hamilton/Burlington. It's about 4 kms from here to Waterdown Road with a lot of twists and turns and elevation changes. But you will be rewarded with spectacular sights. Come in the spring to see the trout as they push their way up the creek to spawn. There is an old Terracache on this stretch of trail; it's about 2.5 kms along the trail from this cache. And there are groundspeak caches all along the trail.

Additional hints
Fyvqr vg hc gb erirny gur pnpur.
Slide it up to reveal the cache.
A|B|C|D|E|F|G|H|I|J|K|L|M
N|O|P|Q|R|S|T|U|V|W|X|Y|Z
Decode

Pictures
Log entries:

0x

0x

0x