World's biggest free geocaching network
Geopaths - matching lots of geocaches
Full statistics, GPX's, all for free!
Mail notifications about new caches and logs
100% geocaching posibilities for free
Place Saint-Bernard Webcam Cache - OU015B
Place Saint-Bernard Webcam Cache

N 46° 12.732' W 74° 35.250'
N 46° 12' 43.92'' W 74° 35' 15.00''
N 46.21220° W 74.58750°

Altitude: m. ASL.

Region:
Canada > Quebec

Cache type:
Webcam

Size:
No container

Status:
Ready for Search

Date hidden: 2010-11-11

Date created: 2010-11-11

Date published: 2010-11-11

Last modification: 2010-11-29

2x Found

0x Not found

0 notes

4
watchers

374 visitors

1 x rated

Rated as:
n/a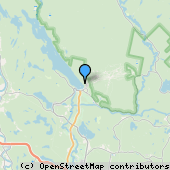 Cache attributes





Description
EN
Undeniable charm!
After a full day of activities and fresh air, be swept away by the undeniable charm of our picturesque pedestrian village: here the mood is always festive. Catch a few of the sun's last rays on an outdoor terrace. Stroll the brightly lit streets. Enjoy this moment in time!
To be able to log this as find. You must post a picture of you near the sign located in the link below!
http://www.tremblantwebcams.com/e/newmain.html?p=VB_st-bernard&vbcam=1&name=PLACE%20ST-BERNARD
You may have to call a friend or use a smartphone to be able to upload the picture.

Pictures
Log entries:

2x

0x

0x

3x