World's biggest free geocaching network
Geopaths - matching lots of geocaches
Full statistics, GPX's, all for free!
Mail notifications about new caches and logs
100% geocaching posibilities for free
WallyWorld (NC*) - OU0042
Welcome to WallyWorld

N 45° 31.350' W 123° 04.028'
N 45° 31' 21.00'' W 123° 04' 1.68''
N 45.52250° W 123.06713°

Altitude: m. ASL.

Region:
United States > Oregon

Cache type:
Traditional

Size:
Micro

Status:
Ready for Search

Time required: 0:05 h

Distance to travel: n/a

Date hidden: 2010-08-18

Date created: 2010-08-23

Date published: 2010-08-23

Last modification: 2010-08-23

4x Found

0x Not found

0 notes

0
watchers

112 visitors

2 x rated

Rated as:
n/a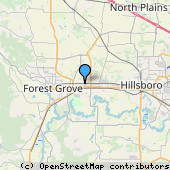 Cache attributes




Description
EN
Welcome to Cornelius' largest new retailer, which just opened on August 18th. What better a way to celebrate than to place a cache? This new 24-hour super-store brings 300 jobs into the Cornelius area and props up an ailing tax base. Just a quick grab n' go cache, kinda similar to other parking lot hides of its type--and kinda different. NOTE: this area is REALLY muggle-heavy, please use caution when seeking this cache as it's very easy to get caught. Bring your own pen.
Log entries:

4x

0x

0x