World's biggest free geocaching network
Geopaths - matching lots of geocaches
Full statistics, GPX's, all for free!
Mail notifications about new caches and logs
100% geocaching posibilities for free
Dead Drop Cache 2 - You Win! - OU08E8
A USB connection with the ability to read and write to text files are required.

N 39° 07.250' W 76° 35.342'
N 39° 07' 15.00'' W 76° 35' 20.52''
N 39.12083° W 76.58903°

Altitude: m. ASL.

Region:
United States > Maryland

Cache type:
Other type

Size:
No container

Status:
Archived

Date hidden: 2015-08-22

Date created: 2015-08-22

Date published: 2015-08-22

Last modification: 2019-05-19

2x Found

0x Not found

2 notes

0
watchers

455 visitors

2 x rated

Rated as:
n/a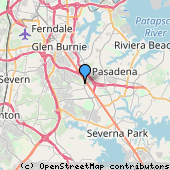 Cache attributes















Description
EN
First things first. Please Do Not Take the Thumb Drive. When I placed this cache, there was only one .txt file on the thumb drive. You accept all responsibility for accessing the thumb drive.
Although the description page states that there is no container for this cache, there is. It is a medium camouflaged pill bottle. I was not confident in cementing this into an object and having it work due to the wear and tear of mother nature. On the thumb drive you will find a text file named: Dead Drop Cache 2 - You Win! The log book for this cache is contained in that text file. There is also a "log password" within the file. Please take note of it. This is my second Dead Drop cache I have placed. Hope you enjoy it. Please share any constructive criticism you may have.
There is either a personal pathtag of mine or $1 coin for the FTF cacher.
Thanks!

Additional hints
HCF ng ybar gerr jvgu uvqqra YC
UPS at lone tree with hidden LP
A|B|C|D|E|F|G|H|I|J|K|L|M
N|O|P|Q|R|S|T|U|V|W|X|Y|Z
Decode
Log entries:

2x

0x

2x