World's biggest free geocaching network
Geopaths - matching lots of geocaches
Full statistics, GPX's, all for free!
Mail notifications about new caches and logs
100% geocaching posibilities for free
A bear sits in the woods - OU0A91
It really is a bear

N 41° 46.085' W 83° 35.980'
N 41° 46' 5.10'' W 83° 35' 58.80''
N 41.76808° W 83.59967°

Altitude: sous le niveau de la mer

Région:
États-Unis > Michigan

Type de boite:
Traditionnel

Taille:
Petite

État:
Ready for Search

Cachée le: 2017-06-30

Date de création: 2017-06-30

Date de publication: 2017-06-30

Dernière mise à jour: 2017-06-30

0x Trouvé

0x Non Trouvée

1 notes

0
observateurs

65 visiteurs

0 x notation

Évalué comme:
n/a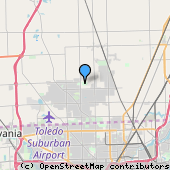 Attributs de cache







Description
EN
On the edge of the woods. Maybe a few thorns and mosquitoes. The bear is friendly and may offer trinkets.Take a pen or pencil.

Indices supplémentaires
ba gur tebhaq znlor pnzbhsyntrq jvgu fbzr yrnirf/oenapurf.
on the ground maybe camouflaged with some leaves/branches.
A|B|C|D|E|F|G|H|I|J|K|L|M
N|O|P|Q|R|S|T|U|V|W|X|Y|Z
Décoder
Entrées du journal:

0x

0x

1x