World's biggest free geocaching network
Geopaths - matching lots of geocaches
Full statistics, GPX's, all for free!
Mail notifications about new caches and logs
100% geocaching posibilities for free
Tatesville Trailhead of the H&BT Rail Trail - OU0AA2
Find the geocache located at the Tatesville trailhead of the H&BT Rail Trail in Tatesville PA.

N 40° 03.322' W 78° 21.153'
N 40° 03' 19.32'' W 78° 21' 9.18''
N 40.05537° W 78.35255°

Altitude: m. ASL.

Region:
United States > Pennsylvania

Cache type:
Traditional

Size:
Micro

Status:
Ready for Search

Date hidden: 2017-07-23

Date created: 2017-07-26

Date published: 2017-07-26

Last modification: 2017-09-02

0x Found

0x Not found

0 notes

0
watchers

64 visitors

0 x rated

Rated as:
n/a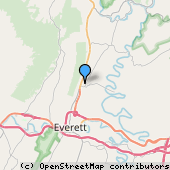 Cache attributes






Description
EN
Visit each historical location associated with the Huntingdon & Broad Top Railroad. Please plan for approximately three hours to complete all 7 geocache locations but each location can be completed on their own. Although you are encouraged to visit the museums that some of the geocaches are located, they can be completed year round because the caches are outside and independent from the museums.
The geocache is directly located at the Tatesville trailhead of the H&BT Rail Trail. There is parking across the road from the trailhead and it is easily accessible. The camouflage microcache is easy to find. Beware of muggles! The H&BT Rail Trail reuses an abandoned railroad right-of-way and railroad bridge to provide public recreational access along the Raystown Branch of the Juniata River. The trail connects Hopewell Borough and Tatesville, intersecting with two public parks, Riddlesburg Park at the North and Cooper Park at the Trail Center. For more history and information on the trial visit www.railstotrailsofbedfordcounty.org.

Additional hints
Qba'g bcra gur tngr.
Don't open the gate.
A|B|C|D|E|F|G|H|I|J|K|L|M
N|O|P|Q|R|S|T|U|V|W|X|Y|Z
Decode

Pictures
Log entries:

0x

0x

0x