World's biggest free geocaching network
Geopaths - matching lots of geocaches
Full statistics, GPX's, all for free!
Mail notifications about new caches and logs
100% geocaching posibilities for free
Maryland Wye Oak - OU0AAA
Maryland Wye Oak Cache

N 39° 29.203' W 77° 14.320'
N 39° 29' 12.18'' W 77° 14' 19.20''
N 39.48672° W 77.23867°

Wysokość: m n.p.m.

Województwo:
USA > Maryland

Typ skrzynki:
Tradycyjna

Wielkość:
Normalna

Status:
Gotowa do szukania

Data ukrycia: 2017-08-06

Data utworzenia: 2017-08-06

Data opublikowania: 2017-08-06

Ostatnio zmodyfikowano: 2017-08-13

3x znaleziona

1x nieznaleziona

2 komentarze

0
obserwatorów

86 odwiedzających

2 x oceniona

Oceniona jako:
b.d.

1 x rekomendowana
Skrzynka rekomendowana przez: sfcchaz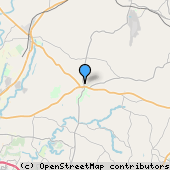 Atrybuty skrzynki



Opis
EN
The Lions Club partnered with a Girl Scout seeking her Gold Award, in the planting of a Wye Oak seedling at Unglesbee Memorial Park in Libertytown, Maryland. She also planted a garden of wild flowers surrounding the tree and built a fence around the garden. The park was named for Charles Unglesbee who was a member of the club from 1954 to 1968 and was president in 1965. The Wye Oak was the largest white oak tree in the United States and the State Tree of Maryland from1941 until its demise in 2002 and was estimated to be nearly 500 years old. It measured 31 feet, 10 inches, in circumference, stood 96 feet tall, and had an average crown spread of 119 feet.
The geocache is hidden nearby in the park.

Dodatkowe informacje
Ybbx haqrearngu gur cyngsbez
Look underneath the platform
A|B|C|D|E|F|G|H|I|J|K|L|M
N|O|P|Q|R|S|T|U|V|W|X|Y|Z
Odszyfruj
Wpisy do logu:

3x

1x

2x

1x