World's biggest free geocaching network
Geopaths - matching lots of geocaches
Full statistics, GPX's, all for free!
Mail notifications about new caches and logs
100% geocaching posibilities for free
What A Nice Mall...! - OU0B56
The mall that doesn't exist, now in geocache form!

N 33° 23.780' W 84° 33.314'
N 33° 23' 46.80'' W 84° 33' 18.84''
N 33.39633° W 84.55523°

Altitudine: m

Zonă:
Statele Unite ale Americii > Georgia

Tip geocutie:
Virtuală

Mărime:
Fără cutie

Stare:
Ready for Search

Data ascunderii: 2019-02-06

Data creării: 2019-02-06

Date published: 2019-02-06

Ultima modificare: 2019-02-09

0x găsit

0x negăsită

0 Comentarii

0
utilizatori care urmăresc această geocutie

485 vizitatori

0 x votat

Apreciată ca:
-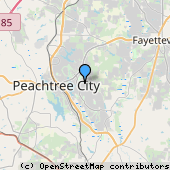 Atribute







Descriere
EN
Welcome to the Mall, 'Tree Hills Parkway'!
 This mall has a Google Maps page and multiple five star reviews. However, attempt to go to this mall and you will find nothing but a few houses, bird baths and yard statues. You know, normal things to see in the middle of a suburban neighborhood. I made this cache as a memorial to this anomaly of a mall. For log credit, I will need a picture of yourself (your face or hand) with the background being clearly recognizable as the cache site. So, be sure to bring a camera.
I hope you enjoy!

Pictures
Însemnări în jurnal:

0x

0x

0x