World's biggest free geocaching network
Geopaths - matching lots of geocaches
Full statistics, GPX's, all for free!
Mail notifications about new caches and logs
100% geocaching posibilities for free
The Diamond Heist - OU0B5A
Small cache near dog park

N 43° 07.702' W 80° 16.088'
N 43° 07' 42.12'' W 80° 16' 5.28''
N 43.12837° W 80.26813°

Hoogte: meter NAP

Provincie:
Canada > Ontario

Cache soort:
Traditionele Cache

Grootte:
Klein

Status:
Kan gezocht worden

Geplaatst op: 2019-03-28

Gemaakt op: 2019-03-28

Gepubliceerd op: 2019-03-28

Laatste verandering: 2019-07-08

1x Gevonden

0x Niet gevonden

0 Opmerkingen

0
Volgers

1096 x Bekeken

1 x Gewaardeerd

Beoordeeld als:
n/b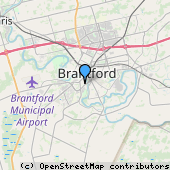 Cache attributen




Beschrijving
EN
We recently completed a successful diamond heist. However, we have to lay low for a while, so we were forced to hide the diamonds in this area.
Watch out for the guard dogs! Please make sure the container is well hidden when you are done.
Log sheet and pencil have been provided.

Extra hints
Qba'g onex hc gur jebat ybt

Don't bark up the wrong log

A|B|C|D|E|F|G|H|I|J|K|L|M
N|O|P|Q|R|S|T|U|V|W|X|Y|Z
Decoderen
Logs:

1x

0x

0x