World's biggest free geocaching network
Geopaths - matching lots of geocaches
Full statistics, GPX's, all for free!
Mail notifications about new caches and logs
100% geocaching posibilities for free
Trollz Bridge - AMM Park Campus - OU0BBD
Bridge connecting two parts of the AMM Park Campus

N 38° 57.641' W 76° 28.810'
N 38° 57' 38.46'' W 76° 28' 48.60''
N 38.96068° W 76.48017°

Altitude: m. ASL.

Region:
United States > Maryland

Cache type:
Traditional

Size:
Regular

Status:
Ready for Search

Date hidden: 2020-08-06

Date created: 2020-08-12

Date published: 2020-08-13

Last modification: 2020-08-13

0x Found

0x Not found

0 notes

0
watchers

260 visitors

0 x rated

Rated as:
n/a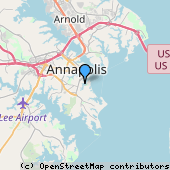 Cache attributes




Description
EN
Explore the Annapolis Maritime Museum's Park Campus on Back Creek.  This cache is maintained by the Education Department of AMM.  Several caches are hidden on our site for geocachers to enjoy while exploring the trail system and water's edge.  For more information, visit our website at amaritime.org or email community@amaritime.org
Parking is plentiful at the upper parking lot.  Park is open from sunrise to sunset.  No admission fee.

Additional hints
Ybbx bhg sbe gur "gebyyf" haqre gur oevqtr!
Look out for the "trolls" under the bridge!
A|B|C|D|E|F|G|H|I|J|K|L|M
N|O|P|Q|R|S|T|U|V|W|X|Y|Z
Decode
Log entries:

0x

0x

0x