World's biggest free geocaching network
Geopaths - matching lots of geocaches
Full statistics, GPX's, all for free!
Mail notifications about new caches and logs
100% geocaching posibilities for free
Dale & Barb's "A COOL CACHE" Revisited - OU0BC0
Private Property with permission daytime only

N 27° 47.774' W 82° 42.188'
N 27° 47' 46.44'' W 82° 42' 11.28''
N 27.79623° W 82.70313°

Altitude: m. ASL.

Region:
United States > Florida

Cache type:
Traditional

Size:
Large

Status:
Ready for Search

Time required: 0:05 h

Distance to travel: n/a

Date hidden: 2020-08-13

Date created: 2020-08-13

Date published: 2020-08-13

Last modification: 2020-08-13

1x Found

0x Not found

0 notes

2
watchers

253 visitors

1 x rated

Rated as:
n/a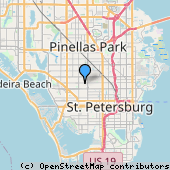 Cache attributes


Description
EN
This cache was raffled off at the SGCA Wickham Park event on January 14, 2017.  This wonderful cache container has great history with 1011 favorite points (and was Florida's #1 cache) during it's time.  Read about it's history by visiting GC15RQB.

This cache has been placed on private property with owners permission.  Please access this cache from the driveway and follow the foot path on the right of the driveway. Please do NOT go by the front door. Do NOT go in the backyard, the cache is NOT back there.

We welcome ALL trackable coins and tags to trade out or move along.

We hope that you will give this cache a favorite point so that someday it can be Florida's #1 cache again.

Additional hints
Vg'f ba gur sebag cbepu. CYRNFR bayl npprff guvf pnpur ol gur sbbgcngu ol gur qevirjnl. Guvf vf Sybevqn naq vg pna trg n ovg bire tebja va gur fhzzre zbaguf.
It's on the front porch. PLEASE only access this cache by the footpath by the driveway. This is Florida and it can get a bit over grown in the summer months.
A|B|C|D|E|F|G|H|I|J|K|L|M
N|O|P|Q|R|S|T|U|V|W|X|Y|Z
Decode
Log entries:

1x

0x

0x