World's biggest free geocaching network
Geopaths - matching lots of geocaches
Full statistics, GPX's, all for free!
Mail notifications about new caches and logs
100% geocaching posibilities for free

N 19° 54.856' W 155° 53.185'
N 19° 54' 51.36'' W 155° 53' 11.10''
N 19.91427° W 155.88642°

Hoogte: meter NAP

Provincie:
Verenigde Staten > Hawaii

Cache soort:
Traditionele Cache

Grootte:
Klein

Status:
Kan gezocht worden

Geplaatst op: 2015-02-15

Gemaakt op: 2020-10-03

Gepubliceerd op: 2020-11-07

Laatste verandering: 2020-11-07

0x Gevonden

0x Niet gevonden

0 Opmerkingen

0
Volgers

159 x Bekeken

0 x Gewaardeerd

Beoordeeld als:
n/b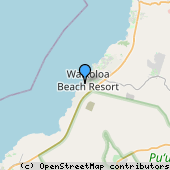 Cache attributen




Beschrijving
EN
Orig placed 2/15/2015
Beautiful park, beach, picnicing, hiking, history
Small square storage box. Bring your own pen. Includes logbook, keyfob and trackable wheresgeorge.com dollar bill. Consider registering on wheresgeorge.com (its free and fun) and bring  your own dollar to track.

Extra waypoints
| Symbool | Soort | Coördinaten | Beschrijving |
| --- | --- | --- | --- |
| | Begin wandelpad | --- | Leave the paved trail |
| | Begin wandelpad | --- | Welcome to Waikoloa -Trailhead |

Extra hints
1) Chfu guebhtu fbzr ohfurf. 2) Haqre Ynin yrqtr. 3) Zbir n ebpx gb erirny pnpur
1) Push through some bushes. 2) Under Lava ledge. 3) Move a rock to reveal cache
A|B|C|D|E|F|G|H|I|J|K|L|M
N|O|P|Q|R|S|T|U|V|W|X|Y|Z
Decoderen
Logs:

0x

0x

0x