World's biggest free geocaching network
Geopaths - matching lots of geocaches
Full statistics, GPX's, all for free!
Mail notifications about new caches and logs
100% geocaching posibilities for free
Jack's Little Bird Cabin - OU0BD7
A little bird cabin

N 40° 40.067' W 74° 24.200'
N 40° 40' 4.02'' W 74° 24' 12.00''
N 40.66778° W 74.40333°

Altitude: m. ASL.

Region:
United States > New Jersey

Cache type:
Traditional

Size:
Small

Status:
Ready for Search

Date hidden: 2020-10-13

Date created: 2020-10-13

Date published: 2020-10-15

Last modification: 2020-10-15

1x Found

0x Not found

0 notes

1
watchers

237 visitors

1 x rated

Rated as:
n/a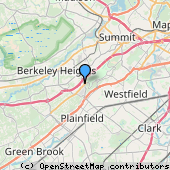 Cache attributes





Description
EN
All little birds don't migrate south, many are rooted in NJ and can survive the harsh winters.

Additional hints
Guvf yvggyr oveq pnova vf ybpngrq va harira greenva jvgu n enivar fb or pnershy. Vg vf arne n cnexvat ybg jvgu cvpavp gnoyrf naq uvxvat genvyf. (Hcuvyy sebz gur cbaq'f rqtr) Cyrnfr oevat n cra gb fvta gur ybt.
This little bird cabin is located in uneven terrain with a ravine so be careful. It is near a parking lot with picnic tables and hiking trails. (Uphill from the pond's edge) Please bring a pen to sign the log.
A|B|C|D|E|F|G|H|I|J|K|L|M
N|O|P|Q|R|S|T|U|V|W|X|Y|Z
Decode
Log entries:

1x

0x

0x