I know you have heard this one. The one about the bridge where you go and hear the baby cry after you call out "Crybaby, crybaby!" Sure. It's just around the corner. Well, here is the story about the real Crybaby Creek Bridge.
Just a note. Everywhere I look on the net I see this refered to as "Crybaby Bridge". Maybe it's just the local southern thing of having to make sure that you know the reason the bridge is there. We call it Crybaby Creek Bridge here. Perhaps it's one of those things like having to call it "Wal-Marts" or K-Marts". Of course my favorite is "Let's go to the Wal-Marts!"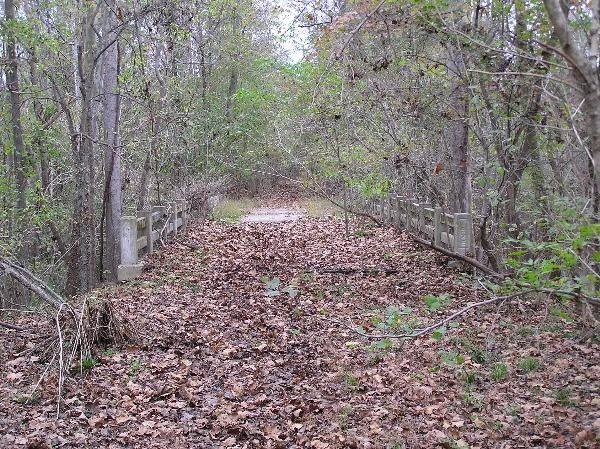 In the early 1940′s a young mother was on her way home on Hwy. 601 in the northern part of South Carolina, just south of Pageland. She was tired and it was late at night, all she wanted was to get her little one home and to get some much needed rest. Her husband had been away fighting the good fight for his country and would be arriving home the next day. It had been a long three years since she had seen him and she was very excited about holding him in her arms again. So excited that she took the bridge over Flat Creek a little to fast. The next thing she knew, she had been thrown from the car and was searching frantically for her baby whom she could hear crying in the dark. Search as she might she could not find him, and as she searched the crying got fainter and fainter until it stopped all together. As did her heart. It broke right there on the spot.
Now on the right night, you can go there and call to that lost little soul. Maybe he will call back to you. Maybe mommy will help you to find him……
I first heard of this place in Jr. High. A very spooky story for someone that is impressionable like we all were at that age. I on the other hand had this as one of my first pieces of the supernatural history of my state. So I started to check stuff like this out. Now I will admit to using this place to scaring a few girls. That's a given. But I didn't realize until the advent of the internet just how many of these there were.
__________________
To log this one post a picture of you with your GPS and the date at the end of the bridge.