The Rocket Park is my kids' favorite place to play! Although they really liked the old park, the new one seems to make them just as happy!! It's been a while since there was a geocache here, so I decided to make it happen. I decided that I didn't want to place an urban cache and dash, so here is a hopefully fun park cache that will take more than five minutes!!
Go to the posted coordinates. There are several landmarks nearby. The clues to most of the puzzle will be in this area. Answer these questions:
There are two 4 digit numbers on a sign nearby:
DCBB
--------
GADA
Secondly, how many rungs in Saturn's rings (look up)
HE
Now, go to the location in this photo: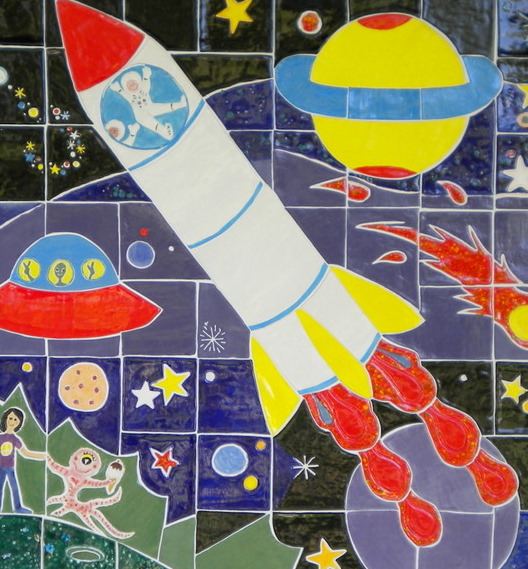 F% for the arts
Now, plug in your answers
39 05.ABC
108 32.DEF
The final container is a bison tube, camoflauged.