World's biggest free geocaching network
Geopaths - matching lots of geocaches
Full statistics, GPX's, all for free!
Mail notifications about new caches and logs
100% geocaching posibilities for free
A Guest Book at the American Visionary Art Museum - OU04CC
The Guest Book is located at the bench in a little cubby hole below the seat.

N 39° 16.793' W 76° 36.418'
N 39° 16' 47.58'' W 76° 36' 25.08''
N 39.27988° W 76.60697°

Altitude: m. ASL.

Region:
United States > 0

Cache type:
No translation available (id: )

Size:
Micro

Status:
Archived

Date hidden: 2012-07-04

Date created: 2012-07-04

Date published: 2012-07-04

Last modification: 2019-07-13

2x Found

1x Not found

0 notes

0
watchers

80 visitors

1 x rated

Rated as:
n/a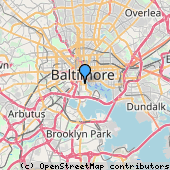 Cache attributes









Comment from OC Team
Data: 07/12/2012 00:42:16, add by DudleyGruntRecommend updating Log Password info to "...the INSIDE back cover."

Description
EN
Although there is a cost to go inside the museum, you do not need to go inside to locate the log book. It is outside in the back courtyard. Please visit the website for more information. http://www.avam.org/
The cost you may incur is related to parking which is adjacent to the back of the museum on Covington Street. If you are not visiting the museum proper, it will cost you a quarter for parking. That will be enough time to sign the logbook and maybe snap a couple of pictures of the art that is located outside.
There is a log password required for logging the cache. It is the third word on the inside back cover of the guest book. It is case sensitive.
Log entries:

2x

1x

0x

1x