Welcome to OpenCaching North America! Geocaching is about having fun outdoors while using GPS-enabled devices to find "treasure" hidden by other participants. Typical geocaches are small watertight containers that holds a logbook in which the finder can record their visit. The container may also hold small trinkets that can be traded. To learn more about geocaching visit our
wiki pages
.
This is the official OpenCaching site for North America (including Central America and the Caribbean) and all US Territories. This site went live on August 18, 2010. Our goal is to have a database of quality, unique caches that, once approved by the OC Team, are enjoyed and rated by YOU, the geocaching community. OCNA offers twelve cache types, including virtual, webcam, and moving caches. We also offer a number of unique cache types: BIT Caches, Guest Book Caches, MP3 (Podcast) Caches, and Benchmarks. The site is 100% free to use with no "regular vs premium member" functions or restrictions.
News

2019-07-01
OCNA
(Author:
OC Team
)
Welcome to OpenCaching North America.
Geocaching is an outdoor sport or activity in which cachers use a GPS connected device to find hidden containers placed by other participants. Caches contain items for exchange and a logbook in which the finder records their discovery of the cache.  Finds are then recorded digitally on the OpenCaching website where the coordinates of the cache's location are stored along with the description and instructions necessary to find it.
OpenCaching North America is completely free to use and is maintained by member volunteers.
Current state of the game
New recomendations granted
0
Geocaches rated as excelent
682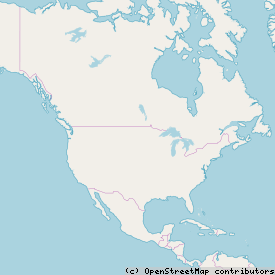 OU0BF0: Shelterbelts and Aquifers
OU0BEF: Post
OU0BEE: Troop 150 Scottdale, Pa. Cache #2
OU0BEC: Troop 150 Scottdale, Pa. Cache #1
OU0BEB: Treet
OU0BEA: pumphouse
OU0BE8: Not the purple dinosaur!
OU0B54: Rendezvous
OU042F: The Caching Dead
National Wildlife Visitor Center
Baltimore Monuments & Memorials
OCNA Challenges
The Caching Dead

hidden by

TermiteHunter

(2021-02-01)

United States > North Carolina

rvstauff:

My fellow GCGCers forced my hand to find this one. since it was coming off the Laundry List, I needed to make the find soon, and the rain let up just in time for a lunchtime run to Idlewild! It brought back a lot of memories of me tromping through the woods at lunchtime back before I had the park cleared.<br/><br/>This was a pleasant hunt in a really nice patch of woods to explore. After looking for about 5 minutes, I did begin to panic and had some PTSD flashbacks to my numerous "Sialis" DNFs. Fortunately for me, this ended up a lot happier. After I dealt with the guardian, I found the cache to be in great shape. I appreciated the large pencil left for those of us that often go caching on a whim, unprepared as I often do!<br/><br/>Thanks for the cache, TH. Too bad this does not count in my stats... I would favorite this if I could! <br/>----------------------------------------------<br/>Logged from my android phone using columbus