World's biggest free geocaching network
Geopaths - matching lots of geocaches
Full statistics, GPX's, all for free!
Mail notifications about new caches and logs
100% geocaching posibilities for free
8-BIT Caching: Wall of Trees - OU04E0
The Legend of Zelda

N 35° 08.786' W 80° 43.447'
N 35° 08' 47.16'' W 80° 43' 26.82''
N 35.14643° W 80.72412°

Altitude: m. ASL.

Region:
United States > North Carolina

Cache type:
No translation available (id: )

Size:
No container

Status:
Ready for Search

Time required: 0:05 h

Distance to travel: n/a

Date hidden: 2012-08-11

Date created: 2012-07-17

Date published: 2012-08-11

Last modification: 2014-05-09

9x Found

0x Not found

1 notes

1
watchers

450 visitors

6 x rated

Rated as:
Excellent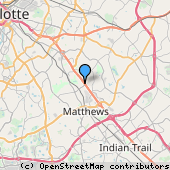 Cache attributes





Description
EN
One of the earmarks of a true 8-bit RPG of that era was the use of trees as "walls" in the game to keep you within the confines of the area of the game.  They often frammed the screen or divided it to keep the character away from certain sections or to create mazes within.  The 8-bit legendary game, Legend of Zelda, used this method of wall of trees as well.  With this cache you, too, can encounter the "wall" that Link often did but you can do something you Link could not - go through or under them.
---
---
You are seeking a BIT cache hidden within the "wall of trees".
Please use stealth.

Additional hints
Onfr bs fvta
Base of sign
A|B|C|D|E|F|G|H|I|J|K|L|M
N|O|P|Q|R|S|T|U|V|W|X|Y|Z
Decode
Log entries:

9x

0x

1x