World's biggest free geocaching network
Geopaths - matching lots of geocaches
Full statistics, GPX's, all for free!
Mail notifications about new caches and logs
100% geocaching posibilities for free
North Carolina's Tallest Towers (#30) - OU04E2
Infrastructure BIT

N 35° 15.981' W 80° 44.168'
N 35° 15' 58.86'' W 80° 44' 10.08''
N 35.26635° W 80.73613°

Altitude: m. ASL.

Region:
United States > North Carolina

Cache type:
No translation available (id: )

Size:
No container

Status:
Archived

Date hidden: 2012-07-18

Date created: 2012-07-18

Date published: 2012-07-18

Last modification: 2015-02-27

7x Found

0x Not found

0 notes

0
watchers

268 visitors

5 x rated

Rated as:
Excellent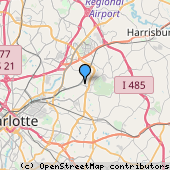 Cache attributes





Description
EN
This is the WCCB-TV/FOX Tower (WCCB) built in 1966. This tower is the 30th tallest in the state at 370.2m (1214ft). 3rd tallest in the Charlotte area.
You may use your phone to scan the QR Code or go online and enter the unique code provided.
Park your car at the gate and travel no further and do not cross the fence.
Please take an artistic picture for others to enjoy. No night caching. Thank you.

Additional hints
Ba punva-yvax srapr, ybbx ybj, gb yrsg bs tngr.
On chain-link fence, look low, to left of gate.
A|B|C|D|E|F|G|H|I|J|K|L|M
N|O|P|Q|R|S|T|U|V|W|X|Y|Z
Decode
Log entries:

7x

0x

0x

1x