World's biggest free geocaching network
Geopaths - matching lots of geocaches
Full statistics, GPX's, all for free!
Mail notifications about new caches and logs
100% geocaching posibilities for free
La Plaza de Spana - OU0084
Totally touristy virtual.

N 29° 56.932' W 90° 03.782'
N 29° 56' 55.92'' W 90° 03' 46.92''
N 29.94887° W 90.06303°

Altitude: m. ASL.

Region:
United States > Louisiana

Cache type:
Virtual

Size:
No container

Status:
Ready for Search

Date hidden: 2010-08-31

Date created: 2010-09-01

Date published: 2010-09-01

Last modification: 2010-12-02

4x Found

0x Not found

0 notes

0
watchers

60 visitors

2 x rated

Rated as:
n/a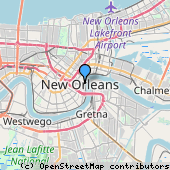 Cache attributes




Description
EN
Welcome to the Plaza de Spana, or as we like to call it "The Fountain". This plaza, outside the Riverwalk in New Orleans, is a reminder to the Spanish heritage of the region. The coordinates take you to a dedication plaque for the plaza. Notice the name of the Mayor at the time of dedication; only in New Orleans, "The Cresent City", could they have such a mayor. My family likes to sit on the concrete benches around the fountain because they offer a little shade from the summer heat.

To receive credit for the find:
The back sides of the concrete benches depict various Spanish family crests. Find the one shown in the picture below and enter the family name in ALL CAPS as the Password.




Don't forget, this is the "Big Easy", so just sit back and enjoy the fountain for a bit...
Log entries:

4x

0x

0x