World's biggest free geocaching network
Geopaths - matching lots of geocaches
Full statistics, GPX's, all for free!
Mail notifications about new caches and logs
100% geocaching posibilities for free
Infiltrator BIT - OU054D
Welcome to BIT caching

N 43° 03.478' W 88° 03.220'
N 43° 03' 28.68'' W 88° 03' 13.20''
N 43.05797° W 88.05367°

Altitudine: m

Zonă:
Statele Unite ale Americii > North Carolina

Tip geocutie:
No translation available (id: )

Mărime:
Fără cutie

Stare:
Ready for Search

Data ascunderii: 2012-08-15

Data creării: 2012-08-15

Date published: 2012-08-15

Ultima modificare: 2016-02-20

25x găsit

0x negăsită

9 Comentarii

3
utilizatori care urmăresc această geocutie

494 vizitatori

11 x votat

Apreciată ca:
bună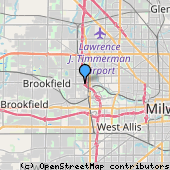 Atribute



Descriere
EN
You are at Opencaching.us.  You have just scanned the BIT code found with the Infiltrator Moving Cache Travel Bug hybrid.
Join us on our adventure.
Move the cache, Log the cache, Log the BIT, Log the TB, Log the Geokretey
The BIT is NOT at the posted coordinates This is the City center in which it is located.
See Infiltrator OU054C for it's current location
Infiltrator Link
Însemnări în jurnal:

25x

0x

9x