World's biggest free geocaching network
Geopaths - matching lots of geocaches
Full statistics, GPX's, all for free!
Mail notifications about new caches and logs
100% geocaching posibilities for free
Riverside-Salem Church BIT - OU05A2
On the outside of a Geocaching.com listed 5 gallon bucket cache.

N 43° 01.907' W 79° 00.397'
N 43° 01' 54.42'' W 79° 00' 23.82''
N 43.03178° W 79.00662°

Altitude: m. ASL.

Region:
United States > New York

Cache type:
No translation available (id: )

Size:
No container

Status:
Ready for Search

Date hidden: 2012-10-07

Date created: 2012-09-23

Date published: 2012-09-24

Last modification: 2013-05-01

3x Found

0x Not found

0 notes

0
watchers

698 visitors

3 x rated

Rated as:
Excellent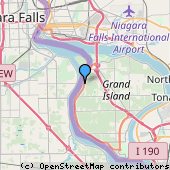 Cache attributes





Description
EN
This BIT cache is located on the outside of a Geocaching.com listed 5 Gallon Bucket cache along the nature trail of Riverside-Salem United Church of Christ/Disciples of Christ, on Grand Island, N.Y. Here is the Geocaching.com listing: Riverside-Salem Cache

You can refer to that cache page for any pertinent information, since I'm not listing that cache here, and making this BIT a "bonus" for OCUS players.
You can visit Riverside-Salem's website at RiversideSalem.org for more information on the congregation, and their vision.
Log entries:

3x

0x

0x