World's biggest free geocaching network
Geopaths - matching lots of geocaches
Full statistics, GPX's, all for free!
Mail notifications about new caches and logs
100% geocaching posibilities for free
The Truth Is Out There - OU05A3
The Oldest Cache on OCus

N 35° 17.999' W 80° 44.488'
N 35° 17' 59.94'' W 80° 44' 29.28''
N 35.29998° W 80.74147°

Altitude: m. ASL.

Region:
United States > North Carolina

Cache type:
Traditional

Size:
Regular

Status:
Ready for Search

Date hidden: 2001-03-03

Date created: 2012-09-24

Date published: 2012-09-24

Last modification: 2012-09-24

10x Found

0x Not found

0 notes

1
watchers

380 visitors

7 x rated

Rated as:
Excellent

1 x recommended
This cache is recommended by: DudleyGrunt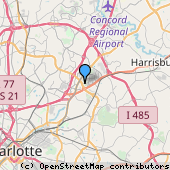 Cache attributes


Description
EN
The Truth Is Out There
This Cache was originally created and hidden on 3/3/2001 Making it one of the oldest caches in the area.
The originators of the cache, Mark & Gweebaroo abandoned the cache long ago which was then adopted by The_Mariner who altered the cache to a multi stage adventure.
The_Mariner subsequently archived the cache on 8/12/2002
It was last visited after archival on 10/31/2002
While looking over some old cachers and their caches I realized that this one was most likely still in place so I set out to find it.  Even though it had been changed to a multi cache and the first stage was missing I managed to locate the original container still chained to a tree.  After a bit of cleaning I restocked the container and listed it here on Opencaching.us
Come find the oldest cache on Opencaching.us
Log entries:

10x

0x

0x

3x