World's biggest free geocaching network
Geopaths - matching lots of geocaches
Full statistics, GPX's, all for free!
Mail notifications about new caches and logs
100% geocaching posibilities for free
Our Lord and Savior? - OU0096
This is located at the National Cathedral so please be on your best behavior!

N 38° 55.830' W 77° 04.290'
N 38° 55' 49.80'' W 77° 04' 17.40''
N 38.93050° W 77.07150°

Altitude: m. ASL.

Region:
United States > District of Columbia

Cache type:
Virtual

Size:
No container

Status:
Ready for Search

Date hidden: 2010-09-07

Date created: 2010-09-07

Date published: 2010-09-07

Last modification: 2015-04-02

4x Found

0x Not found

0 notes

0
watchers

562 visitors

4 x rated

Rated as:
Excellent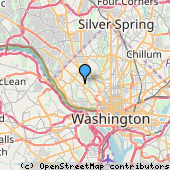 Cache attributes




Description
EN
Had Lord Vader once been on this planet too? If so when and what did he do to get adorned on this building that has only been around 100 years? These questions and many more may come to mind when you finally find and see him here.
To find him look at the coordinates on google maps or whatever you would like and go to the building and find the best spot to view it.
To log the cache:
Take a photo of you standing with the Darth Vader side of the cathedral behind you, obviously if you are alone just do a headshot or gps and Darth Vader.

Log entries:

4x

0x

0x

5x