World's biggest free geocaching network
Geopaths - matching lots of geocaches
Full statistics, GPX's, all for free!
Mail notifications about new caches and logs
100% geocaching posibilities for free
HOMELAND: Stakeout - OU05E6
HOMELAND: Stakeout

N 35° 11.300' W 80° 52.516'
N 35° 11' 18.00'' W 80° 52' 30.96''
N 35.18833° W 80.87527°

Altitudine: m

Zonă:
Statele Unite ale Americii > North Carolina

Tip geocutie:
Tradiţională

Mărime:
Mică

Stare:
Arhivată

Data ascunderii: 2013-02-01

Data creării: 2013-01-31

Date published: 2013-01-31

Ultima modificare: 2013-03-11

2x găsit

0x negăsită

3 Comentarii

0
utilizatori care urmăresc această geocutie

396 vizitatori

2 x votat

Apreciată ca:
-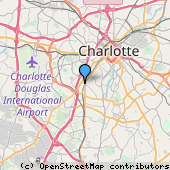 Descriere
EN
HOMELAND: Stakeout            
Showtime series Homeland, filmed in Charlotte uses local landmarks familiar to many
The CIA has tracked Roya Hammad and her news team to a restaurant. While Roya and her news team eat inside the restaurant, an SUV pulls up alongside Roya's news truck. Four of Abu Nazir's men emerge from the van while one remains inside, obscured by tinted windows. They remove some camera batteries out of the back of the news van and replace them with similar-looking but much heavier devices from their van. When Carrie observes this, the go-ahead is given to move in, and the terrorists are captured successfully.
This is a shot of the set complete with cast, crew and an overturned vehicle.  Use your skills as a trained cache agent when retrieving this cache as you will be  in clear view of those seated along the front window inside.
Însemnări în jurnal:

2x

0x

3x