World's biggest free geocaching network
Geopaths - matching lots of geocaches
Full statistics, GPX's, all for free!
Mail notifications about new caches and logs
100% geocaching posibilities for free
A True Metal Head - OU0716
Giant reflective metal head sculpture titled, METALMORPHOSIS

N 35° 09.049' W 80° 56.882'
N 35° 09' 2.94'' W 80° 56' 52.92''
N 35.15082° W 80.94803°

Altitude: m. ASL.

Region:
United States > North Carolina

Cache type:
Virtual

Size:
No container

Status:
Ready for Search

Time required: 0:02 h

Distance to travel: n/a

Date hidden: 2014-05-08

Date created: 2014-05-08

Date published: 2014-05-08

Last modification: 2014-05-08

8x Found

0x Not found

0 notes

-1
watchers

261 visitors

6 x rated

Rated as:
Excellent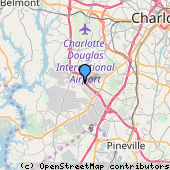 Cache attributes




Description
EN
Controversial Czech artist David Černý created this reflective work of art in 2007 and it is fairly tame compared to his previous works of art.  The 14-ton sculpture is made from massive stainless steel layers that rotate 360 degrees and occasionally align to create a massive head. 
To qualify as a find for this cache, take a picture of yourself with you headbanging like a heavy metal fan in front of the sculpture.
Log entries:

8x

0x

0x

8x