World's biggest free geocaching network
Geopaths - matching lots of geocaches
Full statistics, GPX's, all for free!
Mail notifications about new caches and logs
100% geocaching posibilities for free
As the World Turns - OU0717
The World Doesn't Revolve Around You

N 35° 13.549' W 80° 51.031'
N 35° 13' 32.94'' W 80° 51' 1.86''
N 35.22582° W 80.85052°

Hoogte: meter NAP

Provincie:
Verenigde Staten > North Carolina

Cache soort:
Virtuele Cache

Grootte:
Geen behuizing

Status:
Kan gezocht worden

Tijd: 0:01 h

Lengte: n/b

Geplaatst op: 2014-05-09

Gemaakt op: 2014-05-08

Gepubliceerd op: 2014-05-09

Laatste verandering: 2014-05-09

4x Gevonden

0x Niet gevonden

0 Opmerkingen

0
Volgers

304 x Bekeken

3 x Gewaardeerd

Beoordeeld als:
uitstekend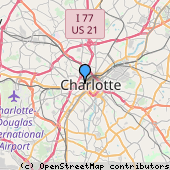 Cache attributen





Beschrijving
EN
-------
To claim credit for this virtual cache, post a picture of yourself with the spinning globe here.
This corner across from the Carolina Panthers football stadium is a common spot for crowds to wait for light changes to cross over to the stadium. On a busy afternoon, many people might be standing nearby.  On a quiet afternoon or evening, you may have this corner all to yourself.  The globe here spins almost effortlessly.

Extra hints
Ba pbeare ba gur fvqrjnyx.
On corner on the sidewalk.
A|B|C|D|E|F|G|H|I|J|K|L|M
N|O|P|Q|R|S|T|U|V|W|X|Y|Z
Decoderen
Logs:

4x

0x

0x

4x