World's biggest free geocaching network
Geopaths - matching lots of geocaches
Full statistics, GPX's, all for free!
Mail notifications about new caches and logs
100% geocaching posibilities for free
Timeline - OU0724
by Robert Winkler

N 35° 12.419' W 80° 50.729'
N 35° 12' 25.14'' W 80° 50' 43.74''
N 35.20698° W 80.84548°

Altitude: m. ASL.

Region:
United States > North Carolina

Cache type:
Virtual

Size:
No container

Status:
Ready for Search

Date hidden: 2014-05-16

Date created: 2014-05-14

Date published: 2014-05-16

Last modification: 2014-05-16

7x Found

0x Not found

0 notes

0
watchers

27 visitors

2 x rated

Rated as:
n/a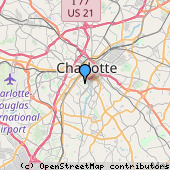 Cache attributes



Description
EN
At the posted coordinates, you will find a work of art titled, Timeline, by Robert Winkler.  It is simplistic in design but offers a few interesting perspective views to passersby.  To claim credit for this cache, count the number of angled yellow bands that make up this piece of art and enter it as a number for the password for this cache.

Additional hints
Va gur ynetr gevnatyr zrqvna - vg vf lryybj.
In the large triangle median - it is yellow.
A|B|C|D|E|F|G|H|I|J|K|L|M
N|O|P|Q|R|S|T|U|V|W|X|Y|Z
Decode
Log entries:

7x

0x

0x

1x