World's biggest free geocaching network
Geopaths - matching lots of geocaches
Full statistics, GPX's, all for free!
Mail notifications about new caches and logs
100% geocaching posibilities for free
Onion Rings - OU0729
Grandiflora by Thomas Sayre

N 35° 11.076' W 80° 48.457'
N 35° 11' 4.56'' W 80° 48' 27.42''
N 35.18460° W 80.80762°

Altitude: m. ASL.

Region:
United States > North Carolina

Cache type:
Virtual

Size:
No container

Status:
Ready for Search

Time required: 0:10 h

Distance to travel: 0.10 km

Date hidden: 2014-05-16

Date created: 2014-05-15

Date published: 2014-05-16

Last modification: 2014-05-16

3x Found

0x Not found

0 notes

0
watchers

512 visitors

1 x rated

Rated as:
n/a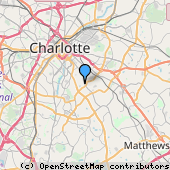 Cache attributes



Description
EN
At the posted coords you will find two giant earthen rings that I think resemble giant onion rings. To some, these are large wastes of money.  To some, these are art.  Regardless of your stance on it, they are certainly rather unique.  Created by
Thomas Sayre, the piece is actually titled,

Grandiflora.
To claim credit for this cache, stand between the two rings and have someone else take your picture from the opposite side of one of the rings, so that there is one in front of you in the picture and one behind you.  Teamwork will need to be involved.

Additional hints
Pbeare bs Enaqbycu & Jraqbire
Corner of Randolph & Wendover
A|B|C|D|E|F|G|H|I|J|K|L|M
N|O|P|Q|R|S|T|U|V|W|X|Y|Z
Decode
Log entries:

3x

0x

0x

3x