World's biggest free geocaching network
Geopaths - matching lots of geocaches
Full statistics, GPX's, all for free!
Mail notifications about new caches and logs
100% geocaching posibilities for free
Town of Ayrsley Webcam - OU0735
This Webcam is at the town of Ayrsley in Charlotte, NC.

N 35° 08.304' W 80° 55.929'
N 35° 08' 18.24'' W 80° 55' 55.74''
N 35.13840° W 80.93215°

Altitude: m. ASL.

Region:
United States > North Carolina

Cache type:
Webcam

Size:
No container

Status:
Archived

Time required: 0:10 h

Distance to travel: n/a

Date hidden: 2014-05-27

Date created: 2014-05-27

Date published: 2014-05-27

Last modification: 2016-02-12

1x Found

0x Not found

1 notes

0
watchers

17 visitors

1 x rated

Rated as:
n/a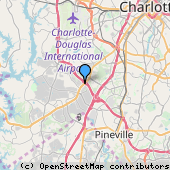 Cache attributes



Comment from OC Team
Data: 02/01/2016 02:41:54, add by TermiteHunterThis webcam no longer appears to be in operation. I did a little research and still was unable to find an active webcam link. If the owner can find a link, please update the cache page otherwise this one will be archived.

Description
EN
This webcam refreshes every 10 minutes on the zero (eg :00, :10, :20, etc.)
The webcam link is http://weather.weatherbug.com/NC/Gastonia-weather/weather-cams/local-cams.html
To log a find on this cache you must upload a picture of yourself at the webcam as part of your 'Found it' log.
Log entries:

1x

0x

1x

1x