World's biggest free geocaching network
Geopaths - matching lots of geocaches
Full statistics, GPX's, all for free!
Mail notifications about new caches and logs
100% geocaching posibilities for free
Hot Spot Webcam - OU074C
Webcam

N 29° 17.007' W 94° 47.885'
N 29° 17' 0.42'' W 94° 47' 53.10''
N 29.28345° W 94.79808°

Altitude: m. ASL.

Region:
United States > Texas

Cache type:
Webcam

Size:
No container

Status:
Ready for Search

Date hidden: 2014-06-27

Date created: 2014-06-27

Date published: 2014-06-27

Last modification: 2014-06-27

2x Found

0x Not found

0 notes

0
watchers

637 visitors

1 x rated

Rated as:
n/a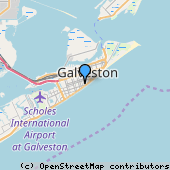 Cache attributes





Description
EN
This is another great webcam on Galveston Island.  Position yourself in the camera's view and wave or otherwise identify yourself. Do a screen capture on your phone or have a friend look up this site at home and get the picture there.  Be sure to attach your picture to your log within 1 week.
Visit the Webcam at http://www.galveston.com/spotcam/
Don't you just love doing new cache types?

Additional hints
Gur Fcbg
The Spot
A|B|C|D|E|F|G|H|I|J|K|L|M
N|O|P|Q|R|S|T|U|V|W|X|Y|Z
Decode
Log entries:

2x

0x

0x

2x