World's biggest free geocaching network
Geopaths - matching lots of geocaches
Full statistics, GPX's, all for free!
Mail notifications about new caches and logs
100% geocaching posibilities for free



Alternative to the Frog Gathering - OU074F
Participant Prize Drawings

The list of participants

N 35° 10.789' W 80° 38.029'
N 35° 10' 47.34'' W 80° 38' 1.74''
N 35.17982° W 80.63382°

Altitude: m. ASL.

Region:
United States > North Carolina

Cache type:
Event

Size:
No container

Status:
Archived

Event date:
2014-07-15

Date created: 2014-07-03

Date published: 2014-07-03

Last modification: 2014-07-16
6 Attended

2 Will attend

2 notes

0
watchers

14 visitors

2 x rated

Rated as:
n/a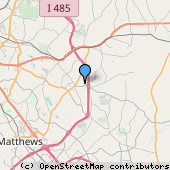 Comment from OC Team
Data: 07/03/2014 18:28:51, add by DudleyGruntI noticed the "Date Hidden" was 7/3 vs 7/15. I updated it, then noticed it had already been approved and published.

Description
EN
Join us for the drawings for the GPSr, OCNA Pathtags and other prizes to be awarded to the GCGC members that participated in the Challenge.
The Mission Impossible prize will also be awarded during the event.
At the Korean War Memorial in Mint Hill
MrsHB31:                      Pathtag and OCNA Patch
QueensGrantMusic:    TermiteHunter Walking Stick and OCNA T-Shirt
CCG9:                            Pathtag and Webcam
RVStauff:                       Pathtag and OCNA IPA six pack (that he shared)
GoinPostnet:                 Pathtag
Log entries:
6

2

2x