World's biggest free geocaching network
Geopaths - matching lots of geocaches
Full statistics, GPX's, all for free!
Mail notifications about new caches and logs
100% geocaching posibilities for free
Vietnam Veterans Memorial Virtual - OU0762
Memorial Opencache

N 35° 12.990' W 80° 50.030'
N 35° 12' 59.40'' W 80° 50' 1.80''
N 35.21650° W 80.83383°

Altitude: m. ASL.

Region:
United States > North Carolina

Cache type:
Virtual

Size:
No container

Status:
Ready for Search

Date hidden: 2014-08-01

Date created: 2014-08-01

Date published: 2014-08-01

Last modification: 2015-08-03

4x Found

0x Not found

0 notes

0
watchers

13 visitors

2 x rated

Rated as:
n/a

1 x recommended
This cache is recommended by: sfcchaz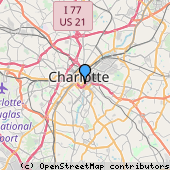 Cache attributes







Description
EN
This is a memorial for Mecklenburg County Vietnam Veterans who died serving our country.  This 270 foot arc of Georgia granite not only commemorates those who served, but also offeres a timeline and a place for education and reflection.

Additional hints
Svaq gur jbeqf lbh arrq ba gur "Gurl Pnzr sebz Zrpxyraohet..." fvta. Yvfg gur anzr bs gur svefg nern bs Zrpxyraohet jurer gurfr oenir fbyqref pnzr sebz: _______ Perrx.
Find the words you need on the "They Came from Mecklenburg..." sign. List the name of the first area of Mecklenburg where these brave solders came from: _______ Creek.
A|B|C|D|E|F|G|H|I|J|K|L|M
N|O|P|Q|R|S|T|U|V|W|X|Y|Z
Decode
Log entries:

4x

0x

0x

2x