World's biggest free geocaching network
Geopaths - matching lots of geocaches
Full statistics, GPX's, all for free!
Mail notifications about new caches and logs
100% geocaching posibilities for free
Go Cubs! - OU0777
LIVE Wrigley Field Cam

N 41° 56.843' W 87° 39.385'
N 41° 56' 50.58'' W 87° 39' 23.10''
N 41.94738° W 87.65642°

Altitude: m. ASL.

Region:
United States > Illinois

Cache type:
Webcam

Size:
No container

Status:
Ready for Search

Date hidden: 2014-08-30

Date created: 2014-08-30

Date published: 2014-08-30

Last modification: 2014-09-01

1x Found

0x Not found

0 notes

0
watchers

37 visitors

1 x rated

Rated as:
n/a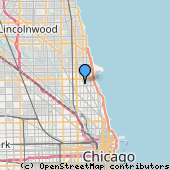 Cache attributes






Description
EN
SportsWorldChicago.com has one of the only Live Web Cameras in Wrigleyville at the corner of Clark and Addison Streets. Directly across from Wrigley Field, home of the Chicago Cubs, you can always see night and day what is happening at the epicenter of baseball in Chicago.
Logging requirements:
Go to the posted coordinates. Use either your smart phone or have someone use their computer to go to http://www.sportsworldchicago.com/#!fieldcam/. Capture an image of yourself from the webcam and include it in your log. A selfie or other photo is not acceptable. 
Have fun!
Log entries:

1x

0x

0x

1x