World's biggest free geocaching network
Geopaths - matching lots of geocaches
Full statistics, GPX's, all for free!
Mail notifications about new caches and logs
100% geocaching posibilities for free
Black Hawk - OU079A
Should be an easy find.

N 43° 30.376' W 80° 14.553'
N 43° 30' 22.56'' W 80° 14' 33.18''
N 43.50627° W 80.24255°

Altitude: m. ASL.

Region:
? > ?

Cache type:
Traditional

Size:
Small

Status:
Ready for Search

Date hidden: 2014-11-24

Date created: 2014-11-24

Date published: 2014-11-24

Last modification: 2015-07-28

2x Found

0x Not found

1 notes

0
watchers

73 visitors

2 x rated

Rated as:
n/a

1 x recommended
This cache is recommended by: Bon Echo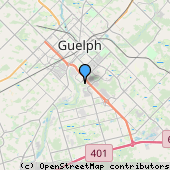 Cache attributes



Description
EN
Park on Woodland Glen Drive, across from Woodland Glen Park. 
A short stroll on a dirt path to the cache. The cache is hidden in a wooded area. Good place for dog walking. A little bit of bushwacking required. If you are coming over from Ptarmigan, or the Tickled Pink cache, take the footbridge to cross over the creek. When you're near, the best way in to the wooded section is by the raised dome sewer manhole. The cache should be an easy find. If you don't see it when you get to ground zero let me know - it might be gone. Winter-friendly hide. Above the snow line. Near a creek. During a thaw the area around the cache may be muddy/wet. Wear appropriate boots. Some room in the cache for small objects. 

Additional waypoints
Symbol
Type
Coordinates
Description
Parking area
N 43° 30.485'
W 80° 14.703'



Additional hints
Frr gur qrfpevcgvba.
See the description.
A|B|C|D|E|F|G|H|I|J|K|L|M
N|O|P|Q|R|S|T|U|V|W|X|Y|Z
Decode
Log entries:

2x

0x

1x