World's biggest free geocaching network
Geopaths - matching lots of geocaches
Full statistics, GPX's, all for free!
Mail notifications about new caches and logs
100% geocaching posibilities for free
Boulan Park Cache II - OU00CC

N 42° 34.295' W 83° 10.665'
N 42° 34' 17.70'' W 83° 10' 39.90''
N 42.57158° W 83.17775°

Altitude: m. ASL.

Region:
United States > Michigan

Cache type:
Traditional

Size:
Regular

Status:
Archived

Time required: 0:15 h

Distance to travel: 0.20 km

Date hidden: 2007-07-08

Date created: 2010-09-26

Date published: 2010-09-26

Last modification: 2013-05-31

1x Found

0x Not found

0 notes

0
watchers

3 visitors

0 x rated

Rated as:
n/a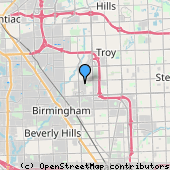 Cache attributes





Description
EN
An homage to the original Boulan Park Cache.
The first cache I found back in August 2005 was the Boulan Park Cache just a short walk from here. In July of 2007 the cache was muggled and archived after nearly three years and two hundred logs. Being that it was my first find and a great cache for families, I've replaced the cache with a new version in a new location.
While the original Boulan Park Cache was a Rubbermaid container (replaced with a Lock&Lock), this time you are hunting for the classic cammo ammo can. Hunt it up!

Additional hints
Guvax ybj
Think low
A|B|C|D|E|F|G|H|I|J|K|L|M
N|O|P|Q|R|S|T|U|V|W|X|Y|Z
Decode
Log entries:

1x

0x

0x