World's biggest free geocaching network
Geopaths - matching lots of geocaches
Full statistics, GPX's, all for free!
Mail notifications about new caches and logs
100% geocaching posibilities for free
Welcome to Iowa - OU0821
virtual at the entrance to Iowa

N 40° 34.500' W 93° 56.240'
N 40° 34' 30.00'' W 93° 56' 14.40''
N 40.57500° W 93.93733°

Altitude: m. ASL.

Region:
United States > Iowa

Cache type:
Virtual

Size:
No container

Status:
Archived

Time required: 0:15 h

Distance to travel: 1.00 km

Date hidden: 2015-05-18

Date created: 2015-05-18

Date published: 2015-05-18

Last modification: 2016-08-02

0x Found

0x Not found

0 notes

0
watchers

141 visitors

0 x rated

Rated as:
n/a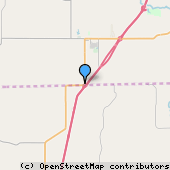 Cache attributes






Description
EN
This is another in our Welcome to sign series. As geocachers we tend to like to travel. One of the things we do when visiting a new place is stop and take a photo at the "Welcome to" signs. Now this is a series of virtuals.
To claim this cache simply take your photo in front of the sign. Please have your GPS or device in the photo to prevent from old vacation photos. Enjoy and try to get the whole series.

Log entries:

0x

0x

0x