World's biggest free geocaching network
Geopaths - matching lots of geocaches
Full statistics, GPX's, all for free!
Mail notifications about new caches and logs
100% geocaching posibilities for free
Banshee: The CADI & Miles' Diner - OU087D
Filming location

N 35° 35.003' W 80° 48.764'
N 35° 35' 0.18'' W 80° 48' 45.84''
N 35.58338° W 80.81273°

Altitude: m. ASL.

Region:
United States > North Carolina

Cache type:
Virtual

Size:
No container

Status:
Ready for Search

Date hidden: 2015-07-19

Date created: 2015-07-19

Date published: 2015-07-19

Last modification: 2015-07-22

3x Found

0x Not found

1 notes

0
watchers

492 visitors

2 x rated

Rated as:
n/a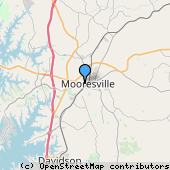 Cache attributes






Description
EN
Banshee
The Cinemax Filming location in Mooresville
This is the Police Station for the fictional town of Banshee PN. A former Cadillac dealership turned public office. Just across the parking lot is Miles' Diner in which the characters of this series can often be found. When the crew left Mooresville the left behind a bench dedicated to the town.  That bench with plaque can be found along the sidewalk in front of the diner.
To claim your find two photos are required. Each must include you and or your GPS.
Photo 1 should include the "CADI" sign or the window including the painted wall used car signage found on the right side of the building.
Photo 2 should include the corner building diner located across the parking lot.
NO GOOGLE STREETVIEW or similar images accepted
Filming for this series has ceased in NC and the properties here are for lease, sale or occupied by other bussinesses. As a result the exterior of these buildings is subject to change.
Please be considerate for the current occupants of these structures 
Log entries:

3x

0x

1x

11x