World's biggest free geocaching network
Geopaths - matching lots of geocaches
Full statistics, GPX's, all for free!
Mail notifications about new caches and logs
100% geocaching posibilities for free
WSE #6 - Volksmarching Trail - OU08D3
This could be the beginning or the end of the Volksmarching Trail depending on your direction of travel.

N 39° 06.362' W 76° 36.400'
N 39° 06' 21.72'' W 76° 36' 24.00''
N 39.10603° W 76.60667°

Altitude: m. ASL.

Region:
United States > Maryland

Cache type:
No translation available (id: )

Size:
No container

Status:
Archived

Date hidden: 2015-08-14

Date created: 2015-08-15

Date published: 2015-08-15

Last modification: 2019-05-19

2x Found

0x Not found

0 notes

-1
watchers

278 visitors

2 x rated

Rated as:
n/a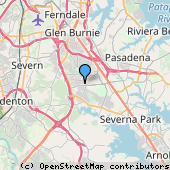 Cache attributes








Description
EN
It's funny how sometimes a sidewalk just ends.

I placed this one in conjunction with the Volksmarching Trail and the contest this year.

This is the sixth in the series. DudleyGrunt published #1 & #2, I published #3 and #4, DG #5 and now this one by me.

You can easily park near the end of the sidewalk. This would also be the ideal place to park for the Volksmarching Trail.


Additional hints
Unatvat va gerr arne genafsbezre ng nccebkvzngryl 6 srrg.
Hanging in tree near transformer at approximately 6 feet.
A|B|C|D|E|F|G|H|I|J|K|L|M
N|O|P|Q|R|S|T|U|V|W|X|Y|Z
Decode
Log entries:

2x

0x

0x