World's biggest free geocaching network
Geopaths - matching lots of geocaches
Full statistics, GPX's, all for free!
Mail notifications about new caches and logs
100% geocaching posibilities for free
Fountain of the Tall Ships - OU08EB
Enjoy a lovely picnic in the park while enjoying some history of the Picton area.

N 44° 00.802' W 77° 08.122'
N 44° 00' 48.12'' W 77° 08' 7.32''
N 44.01337° W 77.13537°

Altitude: m. ASL.

Region:
Canada > ?

Cache type:
Traditional

Size:
Micro

Status:
Ready for Search

Date hidden: 2015-08-13

Date created: 2015-08-23

Date published: 2015-08-23

Last modification: 2016-06-21

1x Found

0x Not found

1 notes

0
watchers

10 visitors

0 x rated

Rated as:
n/a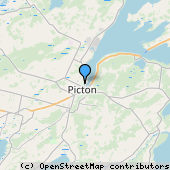 Cache attributes






Description
EN
Queen Elizabeth Park on Hill Street in Picton is a lovely park to sit and watch activity going in and out of Picton Harbour.   In the summer it's a great picnic spot for lunch as well.  There is a memorial here with a small fountain of interest commerating five tall ships that entered Picton Harbour in 1984.  There is also some information on the Founding of Hallowell.
Due to lack of hiding spots around the fountain the geocache is not located right at the fountain but fairly close by.  Rely on your GPS. It's NOT off the steep bank
Not available in the winter - Dec 1st - Mar 31st.

Additional waypoints
Symbol
Type
Coordinates
Description
Interesting place
N 44° 00.775'
W 77° 08.149'
Fountain

Additional hints
Bu Pnanqn
Oh Canada
A|B|C|D|E|F|G|H|I|J|K|L|M
N|O|P|Q|R|S|T|U|V|W|X|Y|Z
Decode
Log entries:

1x

0x

1x