World's biggest free geocaching network
Geopaths - matching lots of geocaches
Full statistics, GPX's, all for free!
Mail notifications about new caches and logs
100% geocaching posibilities for free
President Cleveland at the Indian River Hotel - OU00E9
This historical geocache is placed in a riverside area of Rockledge and marks the nearby location of a grand hotel.

N 28° 20.190' W 80° 43.038'
N 28° 20' 11.40'' W 80° 43' 2.28''
N 28.33650° W 80.71730°

Altitude: m. ASL.

Region:
United States > Florida

Cache type:
Virtual

Size:
No container

Status:
Ready for Search

Date hidden: 2010-10-06

Date created: 2010-10-06

Date published: 2010-10-06

Last modification: 2010-12-11

3x Found

0x Not found

0 notes

0
watchers

653 visitors

3 x rated

Rated as:
Average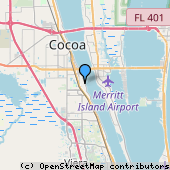 Description
EN
Affluent area of Rockledge be respective of cyclists, walkers and only visit
during daytime hours. convenient park chair where you can watch the
river life and sign the log. Close to the Valencia Pier where you can walk out on the river and see the Indian River Club (condo) to the south where the ancient grand Indian River Hotel once was.
President Grover Cleveland visited this area of Florida and had a reception
at the hotel in February 1888.
Since the cache got muggled I changed the status to a Virtual cache untl
I can get another traditional cache in place.
Read the story about this hotel.

Additional hints
Zvffvat> Uvqqra vafvqr gur ubyybj pebbx bs n gerr npebff gur fgerrg sebz n uvfgbevp puhepu. Gb or erybpngrq.
Missing> Hidden inside the hollow crook of a tree across the street from a historic church. To be relocated.
A|B|C|D|E|F|G|H|I|J|K|L|M
N|O|P|Q|R|S|T|U|V|W|X|Y|Z
Decode

Pictures
Log entries:

3x

0x

0x

2x