World's biggest free geocaching network
Geopaths - matching lots of geocaches
Full statistics, GPX's, all for free!
Mail notifications about new caches and logs
100% geocaching posibilities for free
Some Bushwhacking Required - SW Ohio's 1st OC Geocache - OU00F8
Located just across the border of a large cemetery. Parking nearby. Gently Sloped Terrain

N 39° 41.503' W 83° 59.854'
N 39° 41' 30.18'' W 83° 59' 51.24''
N 39.69172° W 83.99757°

Altitude: m. ASL.

Region:
United States > Ohio

Cache type:
Traditional

Size:
Regular

Status:
Archived

Date hidden: 2010-10-07

Date created: 2010-10-08

Date published: 2010-10-08

Last modification: 2015-07-24

7x Found

1x Not found

1 notes

0
watchers

182 visitors

6 x rated

Rated as:
Good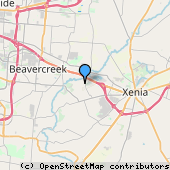 Cache attributes





Description
EN
Piano2ner - FTF
There really isn't any bushwhacking required. We just liked the name. This is Southwest Ohio's First Opencaching.us-exclusive geocache, located near Valley View Memory Garden in Beavercreek, OH. This is a beautiful, peaceful place to visit. The view of Beaver Valley is spectacular from here.
You are searching for a camouflaged plastic coffee container hidden in close proximity to the cemetery. After finding the cache, please cover it back up, as good as or better, than you found it.
The cache is large enough for trackables, including GeoKrety and Geocoins.

Additional hints
Rqtr bs jbbqf.
Edge of woods.
A|B|C|D|E|F|G|H|I|J|K|L|M
N|O|P|Q|R|S|T|U|V|W|X|Y|Z
Decode
Log entries:

7x

1x

1x