Visited this area to find a letterbox. What a beautiful little public boat launch onto a small arm of Eagle Harbour. I returned the next day to show the rest of the family the area. Before I knew it they in the water, taking a swim.
You probably won't need stealth to find the cache - they probably won't be anyone around. The water is shallow and really only suitable for small boat.
But do watch for snakes - there are (endangered) Massasauga rattlesnakes in this area. In fact, I saw a decent-sized rattler on the Dorcas Bay rd bit far from this launch.
The cache is a clear plastic micro tube, with only a logsheet. I will upgrade it to a larger sized cache next time I'm in the area.
Take a swim. Clothing may be optional. Apparently the locals thinks so.
The view from the cache: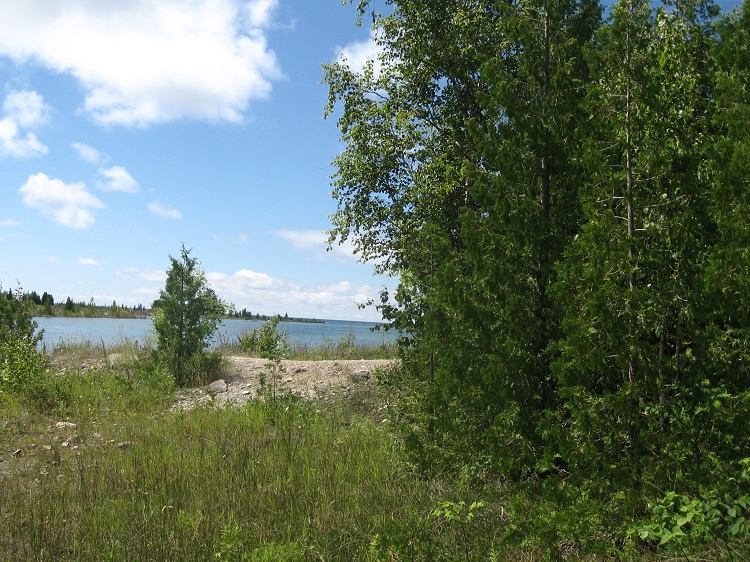 ps - at this cache, you are more or less half-way between the equator and the north pole.
Ng rlr yriry va n fznyy prqne. Gur pnpur unf n ivrj bs gur jngre naq bs Ynxr Uheba.
At eye level in a small cedar. The cache has a view of the water and of Lake Huron.
A|B|C|D|E|F|G|H|I|J|K|L|M
N|O|P|Q|R|S|T|U|V|W|X|Y|Z
Decode